​Today, the need of learning a foreign language has increased several folds because people want to be diversified in their knowledge. Also, it helps them in living in a foreign country and it sharpens the human brain. There are many misconceptions regarding language- learning which the common people are surrounded with.
1. Learning of a native language by a child is easy
One thinks that a child learns his native language easily and finds difficulty in learning a new language. But this is an old stereotype, for even learning the mother tongue; the child takes five-six years. Still at the age of eight or nine, one has problem spelling a word or in pronunciation of those words. Similarly if one wants to learn a new language he has to spend some time with it.
2. Young people are fast learners than old people
According to a scientific research, learning a new language is good for the brain. The stereotype that young people are fast learners than old people is contradictory in the case of language learning because it has been scientifically proven that old people are better and faster learners than the young learners.
3. Learning of the second language hinders the development of the first-language
The fact that by learning a second language, the first language's development is hindered is completely fabricated because as one learns more languages and becomes habitual with them; both of the languages become a part of an integrated system.
4. Intelligence affects the language learning ability
While learning a new language, intelligence does not really play a major role and is not a necessary factor but motivation, focus and concentration. The ambiguity of a new language drives even the most intelligent of people away.
5. A language can only be learned if the person lives in that respective country
It is not necessary to live in France if you want to learn French! Similarly, any language can be learnt without living in the country where that language is spoken.
So here is the real picture as to how you can break stereotypes and successfully learn a new language.
How to learn a new language?
1. One should find a partner which would fasten the process of language learning.
2. Also, the language should be given some time every day.
3. Apps like Duolingo and FluentU turn to be useful.
4. Watching movies and listening to songs of that particular language is a good way to keep one's interest in a language.
5. Make Flashcards and learn one new word every day.

Powered by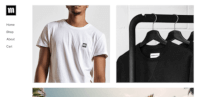 Create your own unique website with customizable templates.